Mass international mobile recharge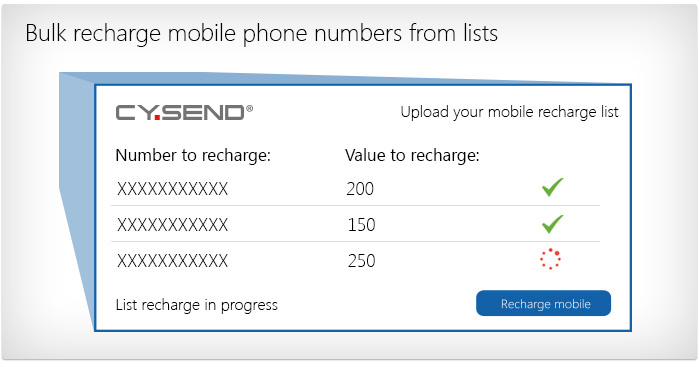 Recharge in bulk mobile phone number from an excel or CSV file.
Upload directly the file into your Hosted Cloud Merchant PoS and launch the recharge.
Automated mobile recharge process
Will execute line by line and show result
Will skip error and continue for later troubleshooting
Included in the Hosted Cloud Merchant PoS
Very fast to execute
Generate revenue from remote areas
Saves time
With a pen and paper, your sales agent can just take order and when back in the office execute at once all orders he received. A simple way to take orders when there is no internet nearby.
---
Become CY.SEND® Merchant!